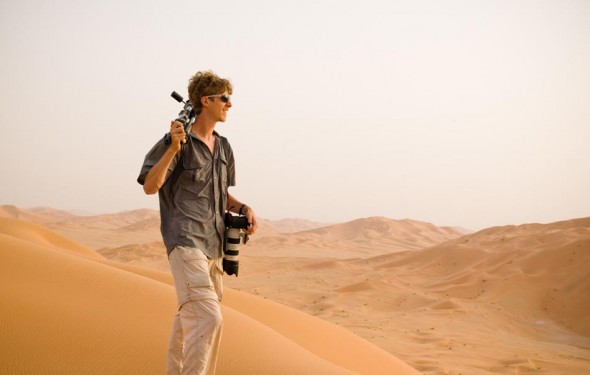 Professional photographer, Robert van Waarden focuses on visualizing a sustainable world and regularly works on climate change projects and  travel photography. His clean and traditional style has appeared in major national and international outlets.
Robert van Waarden believes in the power of photography to make a difference. He believes that through documentation of the social and natural world we can shift the world towards a more sustainable future.
His experience around the world, the people he has encountered, and the landscapes he has photographed have led him to turn his lens on the most important issue facing humanity, Climate Change. To this effect, he has spent the last five years focusing on the social movements, energy issues and environmental sustainability.
The trail of social movements and the human rights and adaptation issues facing the world because of a changing climate has led van Waarden across the planet. He has photographed four UN summits on Climate Change, wind energy across the globe, coal plants in Tennessee, villages in the Arctic, climate summits in Washington, DC and protests in South East Asia.
His list of publications include National Geographic Traveler, CNN, Canadian Geographic, the United Nations Environment Program, the Quebec Government, the British Council, Editora Globa, Casa Brutus, and numerous other magazines, NGO's and non-profit publications.
Van Waarden's images have appeared in exhibits across the globe. Of note are solo exhibitions in Trafalgar Square, London; Parliament Hill, Ottawa; the British Embassy, Washington; the Cinema Planeta Film Festival in Mexico; Cairo, Egypt; Washington D.C; and the Banff Centre for Mountain Culture in Canada.