On September 21st I worked with Survival Media Agency to document the largest climate march in history, the Peoples Climate March. Our team was contracted by 350.org to document and capture this historical event. To cover this moment, Survival Media brought in 6 photographers and 2 editors.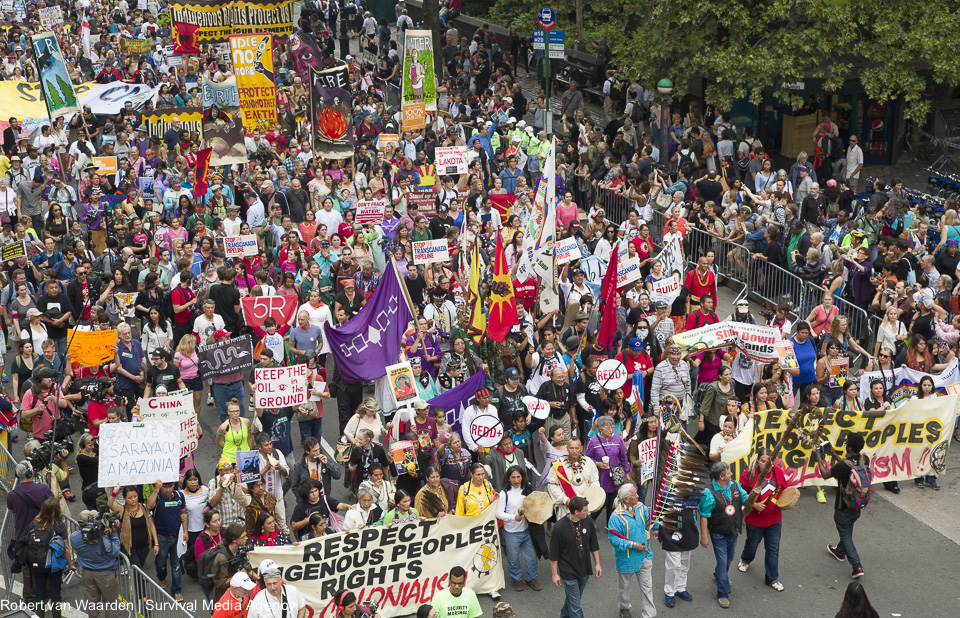 Considering all the attention on the event, over 400,000 people marching in the streets, and the thousands of groups that came out to support, it was clear that we had the potential to make some of those images go viral.
Crucial to that social media push was the first shot of the march, the one that showed what was happening in New York 'right now'. To get that shot I was given access to a crane at the front of the march. Twenty minutes before the march started I rose up above Columbus Circle to capture the moment. What I witnessed was an incredible demonstration of people power. It was impossible to see the end of the crowd. It extended all the way up to 91St and beyond. Never before had this many people gathered in one spot to demand action on climate change. Here was the climate movement coming of age.
However, I didn't get to take in the scene for long because in a few minutes my colleagues were asking me to get down so they could have my images.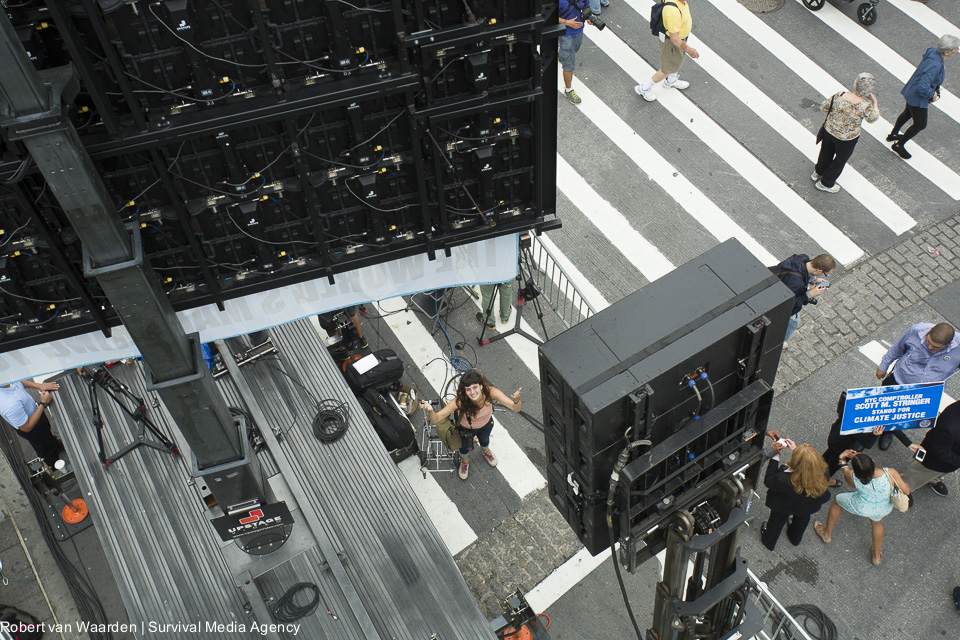 On the ground, Shadia Fayne Wood and Bunker Seyfert proceeded to edit the crucial image and send it to the waiting crew at the offices of 350.org.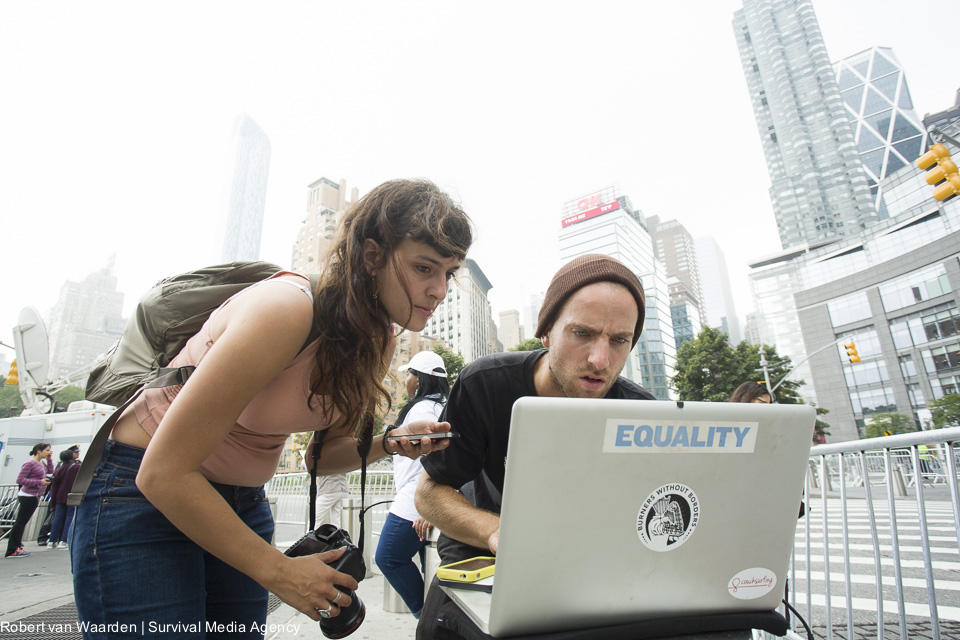 Six hours later, when I had finished documenting the march, I finally caught a glimpse of the image. It had been shared over 7,000 times! It takes a team; photographers, editors, graphic designers and a platform that will amplify your image. But, when it works, it is awesome.
Here is that image.