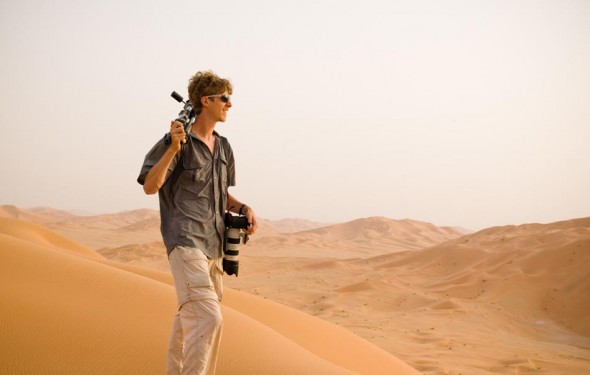 Robert van Waarden is a Dutch-Canadian photographer and storyteller. He grew up in Canada exploring the mountains, the coasts and anywhere he could get 'out'. After working in a commercial photography studio in Montreal he set out on his own and moved to the Netherlands.
Attending the UN Climate Negotiations in '07 led him to turn his lens on climate change. He is known for his work on climate change and travel photography and it has led him around the world. He has photographed the Arctic, the Tar Sands of Alberta, four UN climate talks, the deserts of Oman, the mountains of Austria, the fjords of Norway and the beaches of South East Asia.
He has worked for National Geographic Traveler, Canadian Geographic and a host of NGO's and organizations. His work has been exhibited at the UN in New York, on Trafalagar's Square in London, Ioannina, Greece and numerous other venues around the world.
Robert strongly believes that positive and empowering imagery will help solve the climate crisis and visual communicators are essential to building a just, thriving world.
He is the Co-Coordinator of the Survival Media Agency, represented by Aurora Photos and based in Eastern Canada.