Hey Amsterdammers and/or people traveling through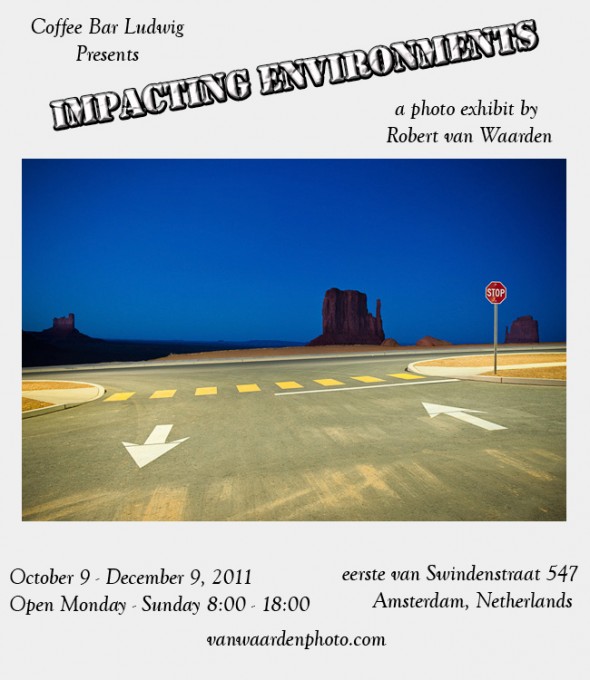 Amsterdam, my photography exhibit 'Impacting Environments' is entering its' second month at Coffee Bar Ludwig. Thanks to Coffee Bar Ludwig, for a limited time, you can get '2-4-1' coffee voucher valid for the period of my exhibit. To do so, simply sign up to my e-news letter using the form below or head on over to my Facebook page and use the form there. Then print out the final 'Welcome' email and present it when ordering your coffee.
Ludwig is located at 547 Eerste van Swindenstraat, Amsterdam Oost. Exhibition ends Dec. 9th so hurry. Only one usage per customer.
The incredible photographic landscape of Arizona was the subject of my lens in May, 2010. This slideshow of my best Arizona photographs includes stock images of the locations of Monument Valley, Canyon de Chelly, Route 66, Tonto Bridge State Park and Petrified Forest National Park. To license, click an image or here.

Arizona – Stock Photography – Images by Robert vanWaarden